Book review:
Blood Moon by Lucy Cuthew
Title: Blood Moon | Author: Lucy Cuthew | Publisher: Walker Books Ltd | Release: 07.07.2020 | Pages: 407 |
short rating
CONCEPT
classic
WRITING STYLE/LANGUAGE
comprehensible & poetic
PLOT/JOURNEY
entertaining
PACE
dynamic
CHARACTERS
relatable
ENTERTAINMENT VALUE
attention-raiser
The book in one sentence
Blood Moon is a long-awaited feminist YA novel written in verse about periods, sexual awakening, slut shaming and cyber bullying that everyone should read.
Disclaimer: Thank you Walkerbooks YA for providing me with this glorious copy in exchange for an honest book review of Blood Moon.
synopsis
Everyone enjoys a funny meme – but not if it's about you and your first intimate experience with the boy you really liked. Unfortunately, this is what happens to Frankie. When Frankie falls for sweet and handsome Benjamin, a boy from her school, everything seems to be going great at first: the feelings are mutual and the two of them enjoy spending time together. During their first sexual encounter, Frankie suddenly gets her period – but even though the situation seems a little odd, both of them agree that it's not a big deal, because it's only blood.
However, soon after that a meme goes viral that clearly insinuates their encounter and quickly everyone at school is laughing about it. Who is responsible for creating such a malicious meme? Benjamin, who seemed so lovely and understanding? Or even her best friend Harriet, whom she had been fighting with lately? Suddenly her world turns upside down: she feels betrayed by people she trusted and this meme thing quickly gets out of hand – how is she supposed to face all of this?
my book review of Blood Moon
Trigger warning: This books uses graphic language and includes slut shaming, bullying and toxic relationships.
For me, this book is full of empowering messages:
No one has the right to make fun of your body and/or your sexuality.
No one has the right to make fun of your body and/or your sexuality.
Cyberbullying is just as cruel as making fun of someone in real life, even though you might stay anonymous.
Bullying has unforeseen repercussions and leaves scars others might not see.
And of course: PERIODS ARE NATURAL AND SHOULDN'T BE TABOOED.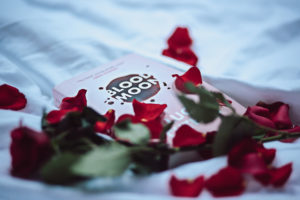 Where was this book when I was a teenager and going through changes? I'm really glad that times are changing and we finally move towards a society in which talking about periods is not considered unusual. THE WAY IT SHOULD BE. To me, the story has so many layers and covers a number of important issues, that the few minor points of criticism I have don't impair the effect. I loved how BLOOD MOON didn't shy away from showing the cruelty and the repercussions of cyberbullying. It definitely shows the ugly face of the internet, as the meme results in a number of sexual harassment comments and even rape threats.
About relatable characters & beautiful language
What I probably loved most about this book – besides the fact that it is written in verse and therefore super poetic and yet comprehensible at the same time – is how relatable the story and the characters are. Even though my high school years are way behind me, I felt taken back to my teenage years because I could empathize so much with the protagonist. In my opinion, the author did a wonderful job portraying how a teenage girl would cope with such a horrific and traumatizing situation.
The story takes the reader on a rollercoaster of emotions and does so in a dynamic pace. I nearly finished BLOOD MOON in one sitting, because I wanted to see how the plot would unfold and, even though it is written in verse, it was very easy to read. And still, the writing style turns this narrative into something very precious and I really enjoyed it, but I could understand if it's not for everyone.
The importance of friendships
Another major plus for me was the role of friendships in this story. I mean yes, this is a love story, but I think the subject of friendships and "girls supporting girls" is just as important and as prominent in this book than the love story. To be honest, the conflict and denouement between Frankie and Harriet was one of the things I didn't like as much as the rest. It happend all so fast and it seemed a little bit like an easy way out. But then again, when you're a teengager things are happening really fast and go from zero to disaster and back really quickly. However, we can take another message from this: Girls should lift each other up, not tear each other down.
My final thoughts
Since I'm not going to spoil the ending here, let me just say that I personally loved BLOOD MOON and I was really happy with how the story developed. I know, books written in verse might not be for everyone, however, I would still recommend reading it, because it covers a number of important subjects and conveys many powerful messages. And remember: It's only blood. #noshame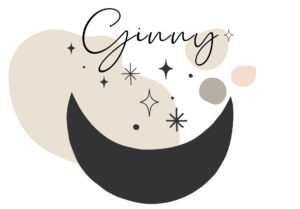 Find out more about how I review books:
Oh hello there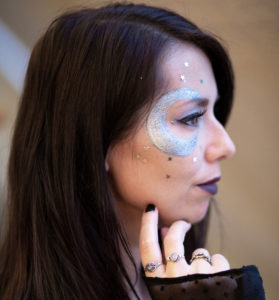 I'm Ginny – 31 yo belletrist, nerd & moonchild – the creator & curator of this site. I hope you'll find what you're looking for.
Look for…
Categories